Dear Mr. Newton,
Firstly, let me start this by pointing out the obvious. You will never read this, and even if you did I doubt that you would care. You are rich, famous and for the large part very good at what you do. I am 0 for 3 in that list. However, I would like to take umbrage with your sense of humour.
You see, my wife is an avid NFL fan who knows more than most people I have ever met about this sport. I also work with fantastic and inspirational men, women and transgender people on a daily basis, who are wonderful people as well as academics. The kind of subliminal or overt sexism required to think that women cannot talk about route combinations, the offside rule, or parallel parking belongs back in the 1950's not today.
But, I am going to leave the wider discourse on sexism in the modern world to people far more knowledgeable than I. I think there is a more fundamental issue here that you are not aware of…what the ford funny means. Funny things must be fun. They must entertain us because they are in some way humorous. Indeed, there are many people who find sexism, racism, ageism humorous. However this is not the majority. And I am sure that by telling half the available NFL audience that they cannot discuss the minutiae of the sport, you will really be helping the ratings issue.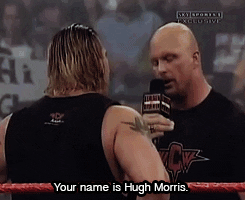 So, here I want to make a quick list of 10 times sports have made me smile without having to baselessly insult a wide population of people. Feel free to add your own below. Remember, this isn't the Not Fun League yet.
10. The Butt Fumble
I could explain why this is funny, but the Simpsons already did it.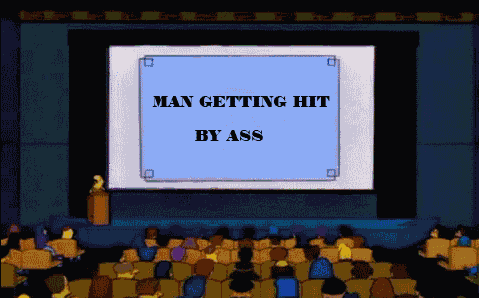 Just priceless.
9. Darts walk-ons
Darts truly is the sport of kings. And dart walk ons show what happens when a professional athlete prioritizes fun over anything else. We need some of these for NFL team walk outs.
8. Bartolo Colon
There is no way to watch this, listen to this or see his team-mates reactions and not smile just a little bit.
Funny? Maybe. Fun? Definitely.
7. Tom Brady blocking
Even superstars sometimes feel like they are just in the way.
https://www.youtube.com/watch?v=cNA8gWRM16E
6. Baseball slides
I do not know the context, I do not ever plan to recreate this, but I cannot stop watching.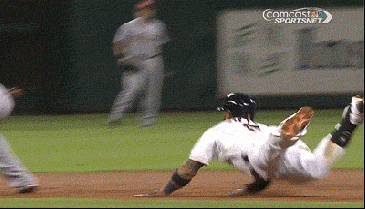 5. Cricket commentators
Cricket is a slow game. So commentating on it requires a skill to keep people going. Non are better at this than Bumble. One day the NFL will have northern commentators and all will be right with the world.
4. Aston Villa cancel a goal of the month tournament
To prove that things can be funny and hurt, I would like to draw your attention to the time Aston Villa had to cancel a goal of the month contest because they scored 0 goals. No links for this one, only pain.
3. Professional wrestling
Imagine the pride your parents must have in you to know that you make a living by miming a hand grenade explosion in a choreographed fight. This is 6 grown men committed to being silly and fun and not giving a damn who judges.
2. Chris Kamara
Give this man a knighthood.
1. Broncos vs Panthers
See Cam, sometimes football can be funny.
https://www.youtube.com/watch?v=5dk0KqS2Pb4
Anyway, cheers for reading Mr Newton. Let's try to keep the fun harmless from now on eh?